Team BBS
We help our team members grow in their current roles and to envision what's next. BBS employees are encouraged to share their expertise with each other and to take time off to learn new skills and certifications. Our Core Values help us fulfill our company goals as well as provide work life balance, humor, and support to our employees and communities. We donate a percentage of our revenue to three local charities and encourage our staff to give back to their communities as well.
If you are interested in joining our team, please click here to view our open positions.
BENJAMIN A. HALL – President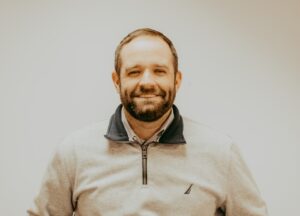 With only a few tools, a beat up Yukon Denali, and a steadfast motivation to work hard, Ben Hall branded his dedication to his trade and customer base as BBSTech LLC in 2010. As the business grew, Ben's commitment and care for bettering the lives of his clients and employees remained resolute. Never satisfied to rely upon past achievements, Ben remains dedicated to quality service and growth.
Ben holds a Master Electrician license in Multiple states, Security license and is NICET certified.
Ben works, plays and cares hard. He promotes a collaborative work environment and provides a flexible workplace to help inspire his team and help them pursue all components of a healthy, full life. When not at work, Ben's priority is spending quality time with his wife, children and two dogs. When the seas are fair, you can find him out on the water chasing big game sportfish. Please inquire about his satellite phone number for emergencies during tuna season!
BYRON DASILVA – Operations Manager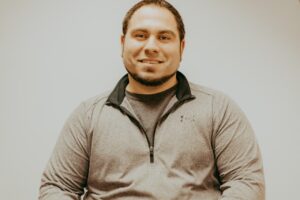 Byron DaSilva manages day to day operations at BBS. He is responsible for leading a team of people, which involves both the engagement and development of these team members. He is also responsible for managing the process, planning, performance improvement, and operational strategy. Byron strongly believes that with dedicated concentration and commitment, all things can be accomplished.
He is a graduate of Bristol Plymouth Vocational High School, with a degree in Electrical. He was awarded a scholarship for being at the top of his Electrical class.
His mission is to help BBS Tech and his team members grow and learn with new skills. He values his position and takes pride in his work.
Byron is from Taunton, Ma. During his free time, he enjoys spending time with his beautiful wife Catia and children Kaden and Mia. He also enjoys spending the day on their boat, going fishing, and more fishing.  
RYAN O'BLENIS – Sr. Project Manager
Ryan O'Blenis heads our Life Safety Team at BBS Tech. Ryan brings with him 20 years of technical expertise in the Fire Service, Fire Alarm, and Security Industries. Overseeing a dedicated team of technicians, Ryan is responsible for the delivery of large-scale Fire Alarm and Life Safety projects throughout Northern New England.
Throughout his career, Ryan has been involved in the management and implementation of Fire Alarm and Mass-Notification projects in High- Rise, Educational, Health Care, Manufacturing and Retail Facilities. He is currently pursuing his NICET Level IV in Fire Alarm Systems and accreditation as a Project Management Professional (PMP).
Ryan resides in New Hampshire with his wife, Melissa and 4 of their 6 children.
NATALIE RIVERA – Project Coordinator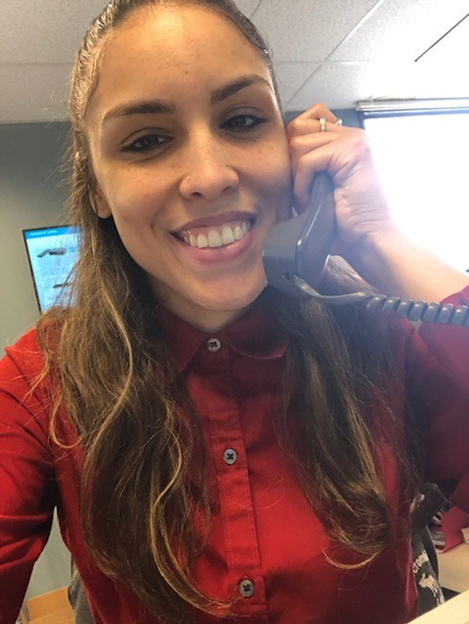 Natalie is a hardworking, down to Earth, 'all hands on deck' kind of worker. She welcomes all tasks, large or small and especially loves a challenge. In her 7 years in the industry, Natalie delves in the common goals of BBS Tech to create a better everyday life for our customers. Since becoming an active team member her dedication to quality, value and ethics is unmatched. She offers a constant open-line of communication all while coordinating through our many open projects. Exceptional customer service and lasting relationships pervade every aspect of her daily goals.
"People don't care how much you know until they know how much you care." – Theodore Roosevelt
"Customer service is just a day in, day out ongoing, never ending, unremitting, persevering, compassionate, type of activity." – Leon Gorman
While out of her working mindset (which is rare these days), Natalie loves finding extraordinary moments in everyday life and expanding her passion in photography. You'll often see her hiking trails, reading a book, writing or watching a variety of old movies. Her biggest motivation are her family and small circle of friends and loving her long time boyfriend and needy cat Jax.
"Art enables us to find ourselves and lose ourselves at the same time." – Thomas Merton.
"One day or day one. You decide." -Unknown