We help our team members grow in their current roles and to envision what's next. BBSTech employees are encouraged to share their expertise with each other and to take time off to learn new skills and certifications. Our Core Values help us fulfill our company goals as well as provide work life balance, humor, and support to our employees and communities. We donate a percentage of our revenue to three local charities and encourage our staff to give back to their communities as well.
If you are interested in joining our team, please click here to view our open positions.
BENJAMIN A. HALL - Owner, President
With only a few tools, a beat up Yukon Denali, and a steadfast motivation to work hard, Ben Hall branded his dedication to his trade and customer base as BBSTech LLC in 2010. As the business (and truck fleet) grew, Ben's commitment and care for bettering the lives of his customers and employees remained resolute. Never satisfied to rely upon past achievements, Ben remains dedicated to quality service and growth.
Ben holds a Master Electrician license in Massachusetts, New Hampshire and Texas, Security license and is NICET certified.
Ben works, plays and cares hard. He promotes a collaborative work environment and provides a flexible workplace to help inspire his team and help them pursue all components of a healthy, full life. When not at work, Ben's priority is spending quality time with his wife, children and two dogs. When the seas are fair, you can find him out on the water chasing big game sportfish. Please inquire about his satellite phone number for emergencies during tuna season!
As VP of Sales, Adam is responsible for driving global sales for BBSTech, with a focus on growing the company's Fire Alarm and Security client base. Adam has spent 15 years in the Low Voltage Integration Systems Business with a track record of over $24 million in sales. He has worked with manufacturers such as Genetec, Lenel, ExacqVision, Milestone and EST as well as many others. Adam is also NICET certified. Prior to joining BBSTech, Adam most recently served as Sr. Account Executive at Convergint Technologies and SIGNET where he received several distinguished sales awards including Account Executive of the Year. Adam's reputation for being personable and trustworthy has allowed him to easily forge solid relationships with clients.
In addition to helping BBSTech become a premiere Fire Alarm and Low Voltage Systems Integration Company, Adam spends of his free time with his wife and children, enjoying their hockey and baseball games, and at the beach in the summer.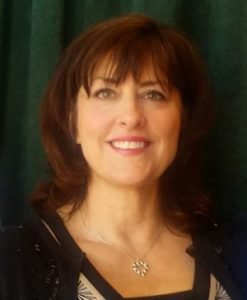 Kate Kibbee brings 20 years of experience in Organizational Development, Project Management, and Human Resources to her role as Director of Operations for BBSTech. Kate's professional career began in the IT departments at Harvard University and M.I.T. Considering her technical acumen and outgoing personality, transitioning to HR &OD in the IT field was a natural fit. The desire to spend more time with her two children, led to free-lance consulting and opened up opportunities to work with small companies in a variety of management roles.
Kate holds a bachelor's degree, as well as several professional certificates including Project Management, Training, Human Resource Management, and, is a Certified Mediator and Notary Public for the state of Massachusetts. Kate is currently working on a Master's Degree (and her golf game).
When Kate is not working she is an aspiring genealogist, avid reader, and a level 6 reviewer on Trip Advisor.
Rich Ahern, the Field Service Manager for BBSTech has extensive experience with running day to day service operations as well as low voltage projects. He started as a dispatcher and has worked his way up to run the Field Operations. He brings with him the skills to run the field technicians and a team of Service Representatives and Project Managers. Rich has also successfully designed multiple service agreements to keep the highest level of service available to all our clients.
When Rich is not running the daily field work for BBSTech he enjoys playing hockey and coaching his son's hockey, baseball and flag football teams. He enjoys any free time with his family and friends.